February has some big things in store for us here at the shop. A handful of in-store performances, some awesome new stuff, and a giant box of killer used lps we've just got in promise to keep everyone on their toes during this, the shortest month of the year.

STORE EVENTS
*click thumbnail for larger version of poster*


BLACK VELVET EXPLOSION - FEB 11TH
If you've stopped by the shop lately, you've seen our amazing new tribute to our lord Conway, painted on black velvet by former local boy Chris Henry. February ArtsArcata we'll be hanging a whole slew of new black velvet paintings featuring celebrities like William Shatner, Dwight Yoakam, The baby from Eraserhead and more! Come enjoy the evening as we rock out to Alannah Myles on repeat.
WATER TOWER BUCKET BOYS vs ABE LINCOLN
- FEB 12TH
They've wowed you at the barn dances and they strutted their stuff behind the crooked jades at the playhouse last month, this month see these fun-lovin' boys from Portland tear hell through the shop. With fake bears and stove top hats, they'll be playing an entire set of Abe Lincoln inspired tunes but don't say anything 'cuz we told 'em they were coming by for a free lunch. If'n you can't make the afternoon show, catch them later at
HumBrews
with Hillstomp for 10 bucks (9:30pm).
TANSY & TARWEED
AND
A STICK & A STONE
- FEB 15TH.
Noted for her unique guitar style, Brenna plays original folk tunes involving guitar, cello, and piano. She recently helped form Tansy and Tarweed, a anarcha-folk doom jazz quartet based in Portland, OR. A Stick and A Stone has been described as having "elements such as classical instrumentation, punk-infused chamber tones, and supernatural vocals, teamed with multi-disciplinary performances."
GUYS ON GUITARS - FEB 23RD
Former Broken Hearts guitarist / solo musician Zak McLongstreet returns to town for a visit and will be playing an instore set alongside Colin Begell from Strix Vega and Phil of TLSNBE in a show we affectionately call, "gUys wIth gUItArs." We'll be starting things about 5 p.m. so stop by and grab some floor.
7COME11
at JAMBALAYA - FEB 4TH (DAMN)
A well wishing promoter dropped off a 45 of these guys for us at the store and after a four album long Conway Twitty session we threw it on to see what a song titled "dollar store" sounded like. What we got was a pleasant surprise in the form of bluesy guitar funky organ and on point drums, creating a vocal-less groove that reminded us a bit of artists like Quintron or Decheman and the Gardener. This self proclaimed "Hammond Organ Trio" just played the Jambalaya and before you weep too much at missing the show, they seem to hail from Santa Cruz so make sure you catch it next time, we know we'll be there.
THE TICKET FANDANGO
So we've had a metric shit ton of folks heading into the store wondering about where to buy their tickets. To these folks we'd like to say we're trying our best to bring in as many event tickets as we can with our new location but bear with us as we wait for the tickets roll in and in the coming weeks if you see some we're missing, please let us know. That being said, no we will not be selling tickets for the Animal Collective shows up here.
NEW FEBRUARY STUFF
CAVE SINGERS "No Witch" - FEB 22ND
So we got an early copy of the new cave singers album to peruse and from the moment we hit play we were sold. Horns, handclaps and an organ are just a few new things added to the same awesome equation the Cave Singers mapped out with Invitation Songs way back in 2007.
NEW MOGWAI "Hardcore will Never Die but You Will" - FEB 15TH
Mogwai have always seemed to have a much better sense of humor than most of their peers. While most of the bands that sound like them opt for either brooding, austere soundscapes or breathtakingly ethereal musical collages, the Scottish five-piece have a knack for poking fun at everything from the silliness of the genre they're often lumped into to the stagnancy of much of today's music by toying around with dynamics and silence to shake things up aurally. -Möhammad Choudhery
A HAWK AND A HACKSAW "Cervantine" - FEB 15TH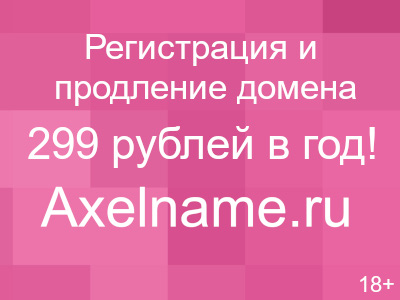 With each album this group seems to shed their history as indie rock gypsyphiles and secure their legacy as modern purveyors of a European musical legacy.
DAN MELCHIOR "Assemblage Blues" - FEB 15TH
Let's just be honest, we love Dan Melchior. We buy nearly everything this fuzz rocker has ever put out and we only say nearly because he seems to release a new 45 every month. This month shows another new lp and while we weren't able to offer you a sneak peak track, this description from the label just about sums it up.
"As Dan Melchior continues to kick the Medway gutbucket to the curb, he is also willfully absorbing all manner've underground cankerous crud along the way. For those endeared to wallet chains and crisp, cuffed jeans, this has been tantamount to heresy. But for thems what's embraced the sounds of "the new Dan," said aberrations are as welcome to caustic ears as a cold beer is to a set've parched lips. And while last year's Visionary Pangs LP (released with Das Menace on the S-S label) was a grower and a half, Assemblage Blues snuffs it as if it were no more'n a sneeze in the wind." "This here LP seemingly vibes from such left field Blighty heavies as Instant Automatons and L. Voag as well as the dark side of Alex Chilton (think Dusted in Memphis) and the 3:00 A.M. shudder of Prominent Disturbance. Within the canon of the Siltbreeze label, Melchior's magnificent malarkey on Assemblage Blues has secured him a spot somewhere between The Shadow Ring and Jim Shepard. The pone don't sizzle much hotter than there. And the sneezin' is nil."
SOMETHING FROM OUR PICKS BOARDS
--Matts' picks this week include a little something we found while making our giant Numero Group order last month, and truthfully we forgot about it to what with all the Syl Johnson, Mighty Mike and Brotherman on Cassette but forget all that right now and let me tell you about Johnny Lunchbreak. For less than two years, Johnny Luchbreak wowed the musical scene of Hartford Connecticut circa before disappearing into obscurity and leaving behind a small legacy of unreleased demos. Though they never recorded an album, this demo collection is an infectious garage/funk/blues/pop monster that has moments of Jefferson Airplane, Bill Fay and The Modern Lovers even though they were attempting a Stones/Bee Gees thing. All in all this is a story old as time: start out playing for fun, get serious, find success elusive, then call it quits in frustration when you realize that feeding your child is more important than playing bars in Vernon for pitchers of beer.
CLICK HERE FOR A SAMPLE TRACK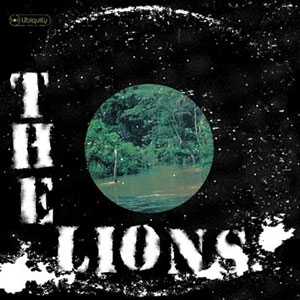 --Adam's picks this month are a bit more contemporary. The Lions are the result of an impromptu 2006 recording session by members of Breakestra, Connie Price and the Keystones, Rhythm Roots All-Stars, Orgone, Sound Directions, Plant Life, Poetics and Macy Gray, at Orgone's Killion Studios, in Los Angeles. Released on the oh so loved Ubiquity Records, Jungle Struttin' is a collection of ten originals and one cover that has been hailed as "a modern old school reggae album."
COMIC BOOKS
UMBRELLA ACADEMY
A book so good, you'll hate yourself for enjoying it. The reason behind this self-loathing? The writing talent behind this amazing book is none of other than Gerard Way from My Chemical Romance. Just to wet your appetite, here's how it begins...
" It was the same year "Tusslin' Tom" Gurney knocked out the space-squid from Rigel X-9. It happened at 9:38 p.m. It came from an atomic flying elbow...forty three extraordinary children were born to mostly single women, who had shown no signs of pregnancy, in seemingly random locations around the world." Now how do you NOT want to read about that? With an amazing story, talking monkeys and layouts that have the feel of a Wes Anderson movie this book is an ever-lovin' steal at three bucks off the cover price!
A DOWNLOADABLE GIFT FOR YOU
WUDOS BAND
Two Staten Island giants collide in a mash up of mythical proportions. Created by Wu-affiliate Cloud Kicker Original and Emilio Sparks and produced by Tekst, of the Higher Concept (who have previously produced or engineered for members of the Wu), right now it only exists on the web and faded blankets along Canal St. but given the buzz around this release we should all keep our fingers crossed.
CLICK HERE
Don't forget the design contest ends this month, as well as the George Clinton picture lp raffle. Feel free to stop by to drop a valentine in the boxes taped to our desks... we have a sneaky feeling Henry's going to win.
keep diggin' those crates
--Matt n' Adam