You probably thought we ditched our computers, seeing as our last entry was when we were only just starting to watch season 1 of Designing Women on DVD. Now we've finished our obsession with the Sugarbaker Women and it's time to get back on track. Actually, we had a computer meltdown here at Missing Link and have only just begun to have reliable computer access again, we're sorry for leaving you for awhile but baby, we're back.
AFROBEAT AIRWAVES
Come shake a tailfeather for this special night of boiling hot Afrobeat. Featuring solo sets by Matt n' Adam, the madness of King Maxwell, but our special surprise is the addition of our guest dj. All the way from the island of Wales, we are lucky to be hosting a longtime U.K. cratedigger and dj, Mr. Ian Pope. Traveling up the coast with his wife, he's agreed to stop off and play a set with us. Tickets are at the door and are five dollars, show starts at 9pm.
JEFFERSON STATE OLD TIME REVUE
Ok everybody, our 3rd annual American Roots celebration is set for July 7th and we're gearing up for a big one. Not only are we excited to have the wonderful folks from HUMBOLDT HOT DOGS coming to feed y'all but this year, we're renting a giant fan so we don't sweat ourselves silly! Tickets are on sale now at Missing Link Records for $10, with $12 tickets available at the door. Beer will be there if you've got your IDs handy and, as we mentioned, there will be food right out front. We're lighting this candle at 8pm, with doors at around 7:30, so take a nap if you have to, because you wont want to miss a minute of the fun. Here is peek at this year's line up...
You've boogied down at Soul Night to the sounds of Missing Link Records' owners Adam Pokorski & Matt Jackson, now watch as they set the turntables to 78 and blast you with a set of old fashioned dance music. "If you ain't right, get right."
Formed in the fogs of Humboldt County in the spring of 2008, the No Good Redwood Ramblers came together as a ragtag musicians with a common love of the jug. Along with captivating local audiences, their cover of 'The Storms are on the Ocean' has been featured on the compilation album "America Salutes the Carter Family."
THE BLACKBERRY BUSHES STRINGBAND
The Blackberry Bushes are a Contemporary Stringband from the rain-drenched forests of Olympia, Washington. They take a bluegrass instrumentation, draw from the deep roots of American folk music and add influences from Bluegrass, Appalachian old-time, Indie Rock, jazz, and pop.
A mix of old-time, gypsy, bluegrass, jazz, Irish and ragtime, this eclectic, acoustic dance band plays everything from Appalachian Hymns to Harlem Swing. After blowing the doors clean off Humboldt audiences at this year's Summer Arts Festival, their driving back up from Oakland just to serve you all a second taste.
Growing up listening to Tom Waits, Hank Williams Sr., and the Avett Brothers, these ambitious youngsters combine the best of the old and new to make bonafide foot stomping roots music with a flurry of beards, howling harmonies, and raucous, break-neck banjo licks.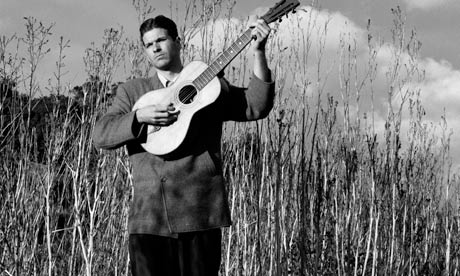 He's been called "a one-man folk revival" by NPR but 26 year old Frank Fairfield seems to buck that notion, instead seeing himself simply as curator of the rich history of American popular music. Playing fiddle, banjo, guitar, as well as his signature foot stomp, this young man can make even the staunchest arm-crossing audience members begin to hoop and holler.